2020 State general election - Social media pack
Queensland's 2020 general election voting period is from Monday, 19 October to election day on Saturday, 31 October 2020.
Voting allows the State government to form so that they can make decisions about providing essential services to the community – waste, transport, and community services. People need their governments now more than ever.
The ECQ has taken advice from the Chief Health Officer, and has put additional safety measures in place to allow the vote to go ahead.
We want voters to feel at ease about voting, and have put together some materials to help promote this.
Animations
2020 SGE - Check your enrolment
(30 second video)
2020 SGE - Apply for a postal vote
(30 second video)
2020 SGE - Vote with ease
(30 second video)
Plan the way! 2020 State general election V1
(30 second video)
Plan the way! 2020 State general election V2
(30 second video)
ECQ Youth Campaign - In collaboration with Griffith University
Use hand sanitiser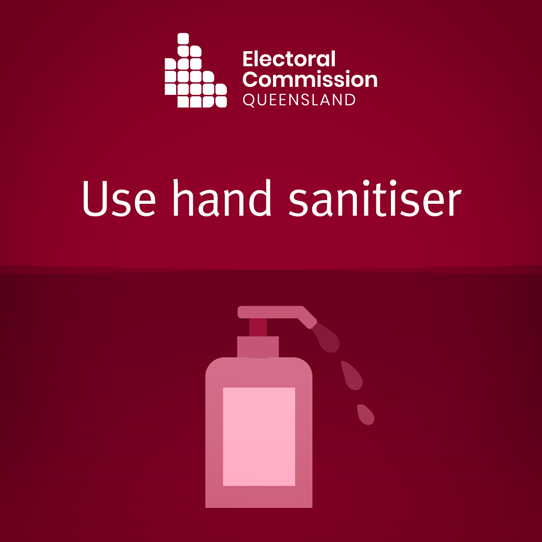 Stay 1.5 metres apart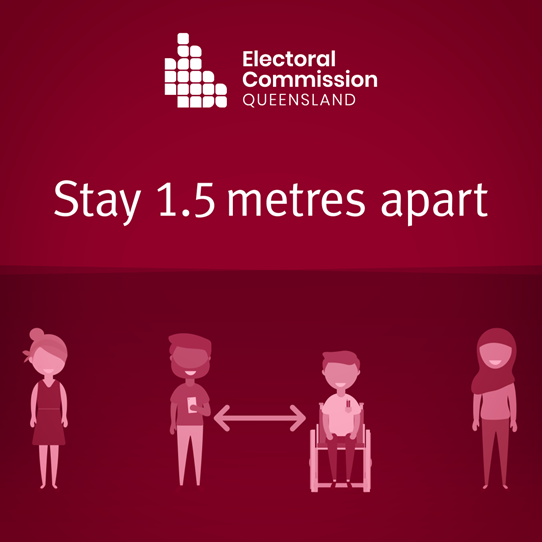 Bring your own pen or pencil