Find your booth location
Polling booths are where people cast their votes and are generally located at schools or community halls. The booths operate from 8 am - 6 pm on election day. A list of locations will be provided on this website once an election has been called.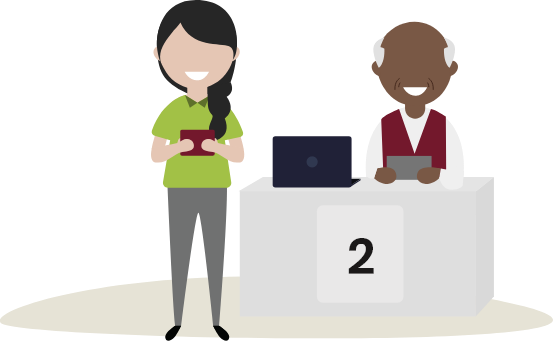 Head to the issuing officer table
When you arrive at a polling booth, head to the issuing officer table where an election official will verify your identity before giving you your ballot paper/s.


Cast your vote in private
After that, you'll be directed to a voting booth where you can cast your ballot in private. It's important to read the instructions on your ballot paper before you vote.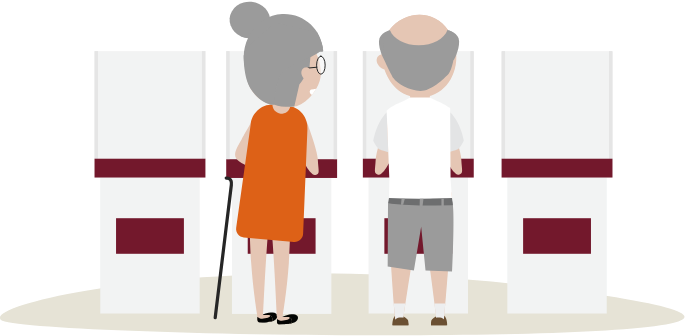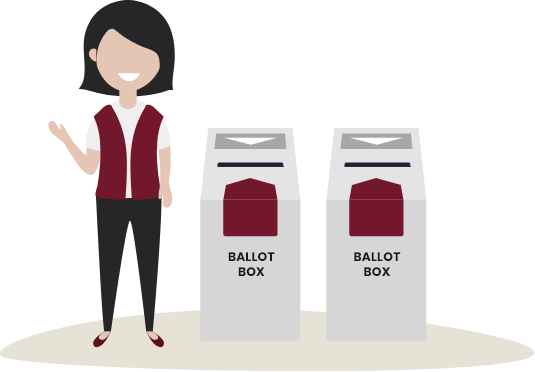 Place ballot paper in ballot box
Place your completed ballot paper/s in the ballot box as you leave. Polling officials will be available to provide assistance should you have any questions.