Our role
The Electoral Commission of Queensland (ECQ) is an independent statutory authority responsible for the impartial conduct of elections in Queensland.
The Electoral Commission of Queensland (ECQ) is established under the Electoral Act 1992 as an independent statutory authority, responsible for the impartial conduct of Queensland elections .
conducting state, local and industrial elections and referendums;
reviewing state and local electoral boundaries; and
regulating and promoting compliance with electoral funding and disclosure requirements.
ECQ performs its functions in accordance with responsibilities conferred by the following Acts:
Redistribution of electoral boundaries

In addition, the ECQ is subject to legislative requirements applying to Queensland public sector agencies, including access and disclosure of information under:
The ECQ's purpose is to deliver accessible, fair, and transparent electoral services to all Queenslanders. Details about the ECQ's vision and purpose are available in the Strategic Plan 2022-2026 PDF (0.39 MB).
Strategic objectives
The ECQ contributes to the Queensland Government's objectives for the community, Unite and Recover, by Safeguarding our health, Supporting jobs and Backing our frontline services.
| | |
| --- | --- |
| Objective 1 | Deliver fair and transparent Queensland elections |
| Objective 2 | Increase electoral awareness and participation |
| Objective 3 | Continual improvement in electoral services |
| Objective 4 | Ensure compliance with electoral funding and disclosure laws |
ECQ staff are subject to the requirements of the Queensland Public Service Code of Conduct, which sets out the ethics principles and values prescribed under the Public Sector Ethics Act 1994. ECQ also upholds the Queensland public service values:
Customers first
Unleash potential
Ideas into action
Be courageous
Empower people

Know your customer

Deliver what matters

Make decisions with empathy

Challenge the norm and suggest solutions

Encourage and embrace new ideas

Work across boundaries

Expect greatness

Lead and set clear expectations

Seek, provide and act on feedback

Own your actions, successes and mistakes

Take calculated risks

Act with transparency

Lead, empower and trust

Play to everyone's strengths

Develop yourself and those around you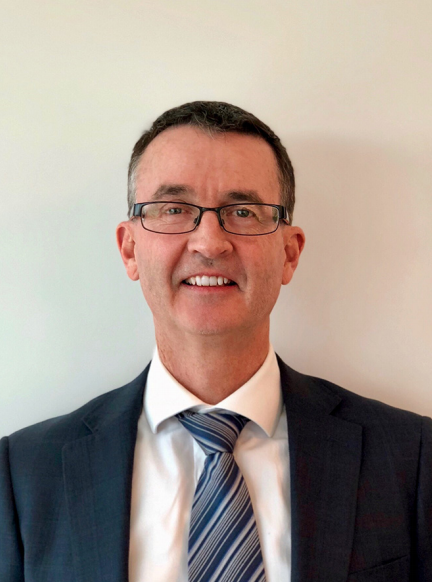 Pat Vidgen PSM
Pat Vidgen PSM was appointed Electoral Commissioner of Queensland on 7 September 2018.
Pat brings to the role a wealth of senior public sector management experience spanning three decades. He has worked in diverse management roles in Queensland government departments and statutory bodies. His career has seen him operate as Deputy Director-General and Chief Operating Officer in the Department of the Premier and Cabinet, Deputy Chief Executive Officer in the Public Safety Business Agency and as a General Manager in the Gold Coast 2018 Commonwealth Games Corporation.
Provided constitutional advice and support to successive Premiers and Governors
Represented Queensland on a range of diverse national bodies for matters such as counter terrorism, Australian Honours and Bravery

Supported Queensland's recovery following significant natural disasters including Cyclone Larry and the Queensland floods
Lead the delivery of numerous programs for the Gold Coast Commonwealth Games including government relations, the indigenous program including the reconciliation action plan, sustainability, the Queen's Baton Relay and stakeholder and community engagement
Provided strategic advice on government boards such as the South Bank Corporation and the Queensland Events Corporation.
In 2016 Pat was recognised in the Australian Honours System with a Public Service Medal for outstanding service to the Queensland Government and to public sector governance. Pat studied Public Administration at the Queensland University of Technology and is a Fellow of the Governance Institute of Australia.
Since 2021, the Electoral Commission of Queensland (ECQ) has been working towards attaining White Ribbon Australia's Workplace Accreditation. The ECQ is committed to doing its part to prevent gendered violence against women, including the promotion of awareness campaigns, maintaining a safe and inclusive work environment for its permanent and temporary staff, and facilitating a culture that empowers its people to speak up, seek help and offer meaningful support.
The White Ribbon Australia Workplace Accreditation Program is designed to help workplaces actively build sustainable and practical policies and procedures that enable employees to understand the issues of family and domestic violence, and to nurture and strengthen a culture of equality, respect and safety at all levels of the organisation.
Key activities undertaken by the ECQ towards White Ribbon Australia accreditation include:
developing and improving policies, procedures, and support information
positively modelling and influencing a culture of gender equality, respect, safety, and support
actively promoting support channels for people using or experiencing violence
incorporating domestic and family violence awareness training for all staff and management
identifying and mitigating risks associated with workplace incidents, and
encouraging the selection of suppliers who have adopted workplace policies and practices aimed at ending domestic and family violence where practical.
The ECQ is committed to helping Queensland build a future where women are safe from all forms of men's violence and abuse and to ensuring the ECQ workplace is safe and inclusive for everyone.